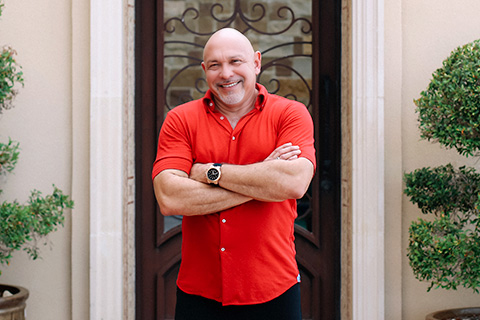 Eli Olivarez Jr. has served as the principal designer for 25 years. Mr. Olivarez's residential, commercial, and hospitality projects reflect a sensitivity and lasting value that are the hallmark of his work. "I work with my clients to reflect unique environments that are timeless: my specialty is the interpretation of culture and knowledge."
With 16 years of experience. IDEO has specialized and implementing technology, innovation artistic and quality products such as furnishing, lighting, accessories, textiles and art. Whether it is traditional, transitional or contemporary IDEO will find a solution for your design vision.
At Ideo Design + Build + Furnish our mission is clear, to be the premier design firm in South Texas, by providing state of the art designs. These designs are then evaluated to complement the lifestyle of today's educated and well informed customer. We assist our discerning customers and achieve their goals, by offering a full complement of design services in a boutique art gallery + design concept. 
DEO Art + Design was founded in 1982 and has established a reputation for providing outstanding art + design.  IDEO's evolution consists of being a design driven firm meeting the demands of the 21st Century.  
Ideo Design + Build + Furnish specializes in offering state of the art products for today's distinguished customer. The products and services offered to our customers are designed to enhance their lifestyle by adding art + design into their homes and businesses. 
Ideo Design + Build + Furnish offers innovative furnishings, lighting, plumbing fixtures, flooring solutions, wall coverings, textiles, hardware, decorative accessories, and the finest custom designs and art collections in the area.  
Ideo Design + Build + Furnish are pleased to offer a variety of design services including: Space planning, construction documentation, color and material selection, and installation.
Ideo Design + Build + Furnish is a design firm combining Art + Design in both commercial and luxury residential projects.  We have extensive experience in all facets of our customer's needs. Our services begin from the initial stages of design concept, construction documentation, to the final phase of installation.  Our goal and unique approach to design maximizes the financial investment which achieves customer satisfaction and minimizes their valued time.  The design team at Ideo Design + Build + Furnish can facilitate design projects ranging from remodeling to full scale design services.